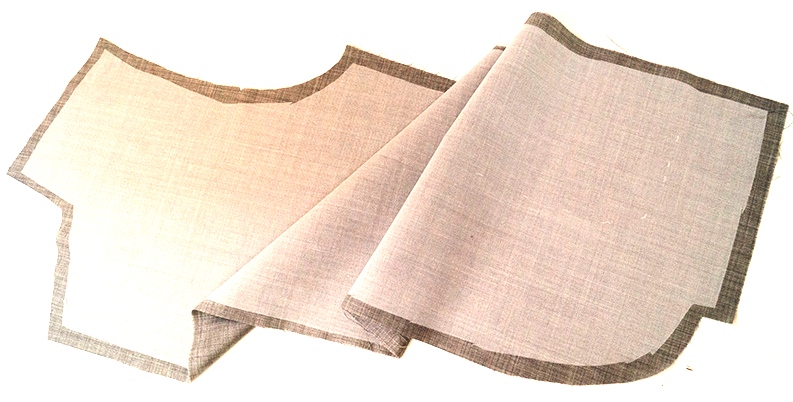 Hello again, This is Kayaba, an ApparelX News editor.
Today, I'd like to talk about jacket interlining in a more technical way.
Nowadays, suits and jackets are increasingly made of stretch fabrics and jersey-like knitted fabrics in addition to the standard wool materials.
Then there is a problem what kind of adhesive interlinings should be used for each material.
Here are some interlinings that are suitable for each material.
For wool fabric (non-stretch material)
Long fiber interlinings
Interlinings in the 30D (33dtex) to 50D (55dtex) class will provide sufficient sewability.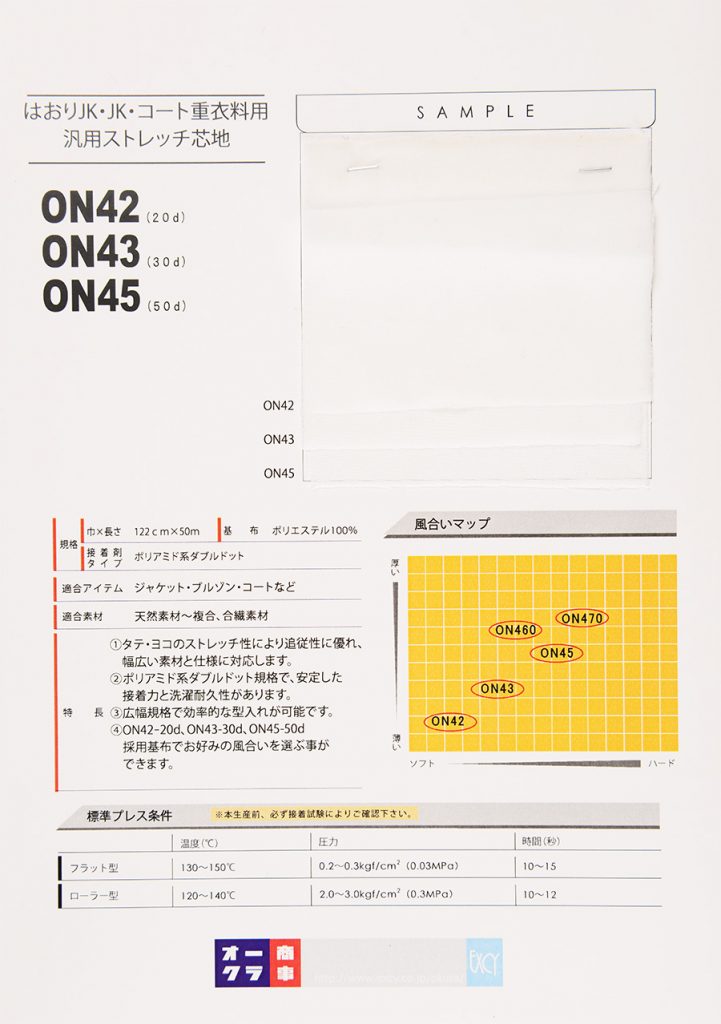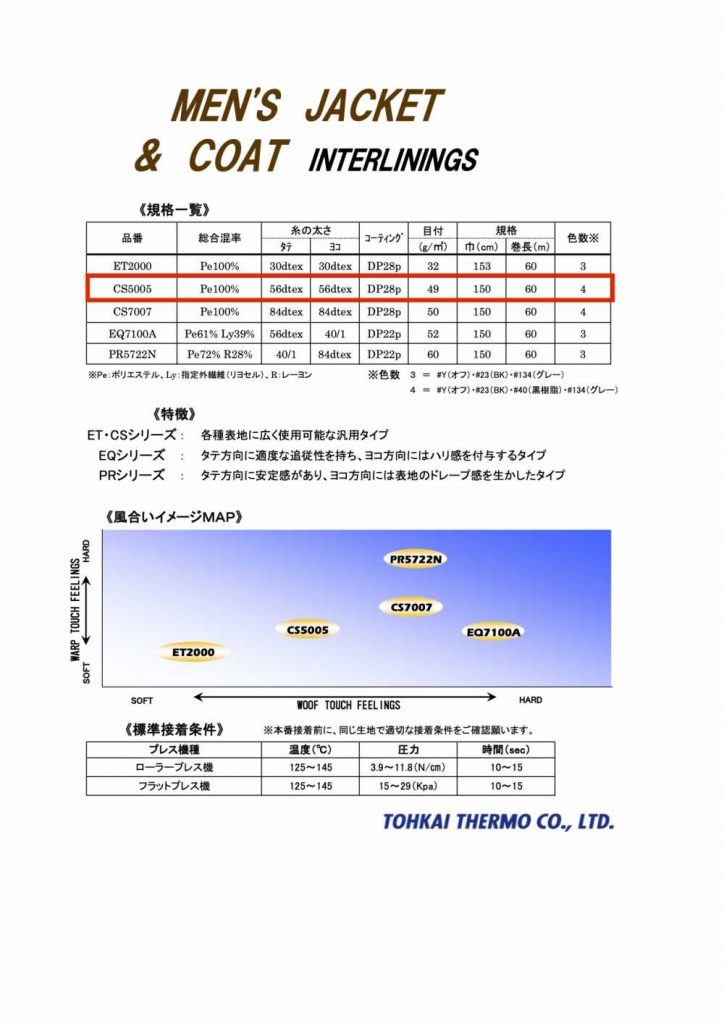 However, there are some points to be aware of.
It is a phenomenon known as hygral expansion of wool.
This phenomenon is caused by the stretching of fibers due to moisture, which results in a defect at the border between the interlining and non-interlining areas.
In summer clothing, fully-unlined jackets are more prone to this problem due to their specifications.
A 20D (22dtex) class interlinings can retain the texture of the fabric, but the sewability is reduced.
It also follows the movement of the fabric easily, so it is relatively hard to get the defect.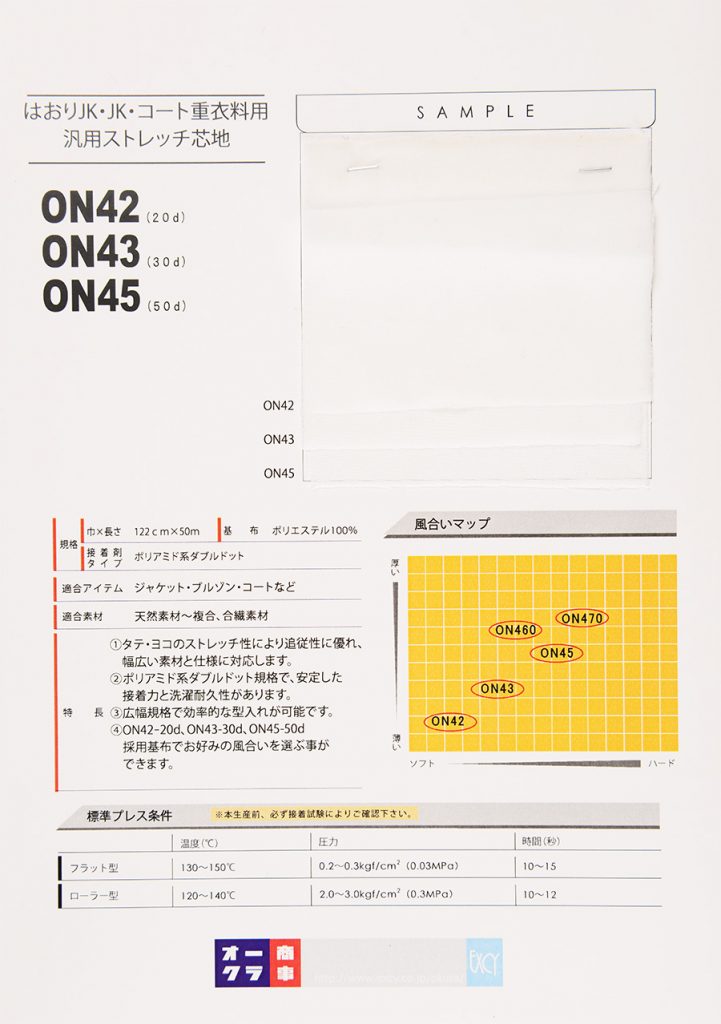 Composite interlinings (different materials for warp and weft)
These interlinings are designed with warp yarns for ease of movement and weft yarns for stiffness.
The sewability is generally high; it is thicker than long fibers because it is often made of short fiber yarns.
Note that the aforementioned defect may occur with plain weave items.
Even in plain weave, a loosely woven one with a daringly low weft, or a satin weave, has a cushioning effect due to the wide intervals between threads and the skipping of warp threads in the border area where interlining is applied, which eases movement and prevents the defect.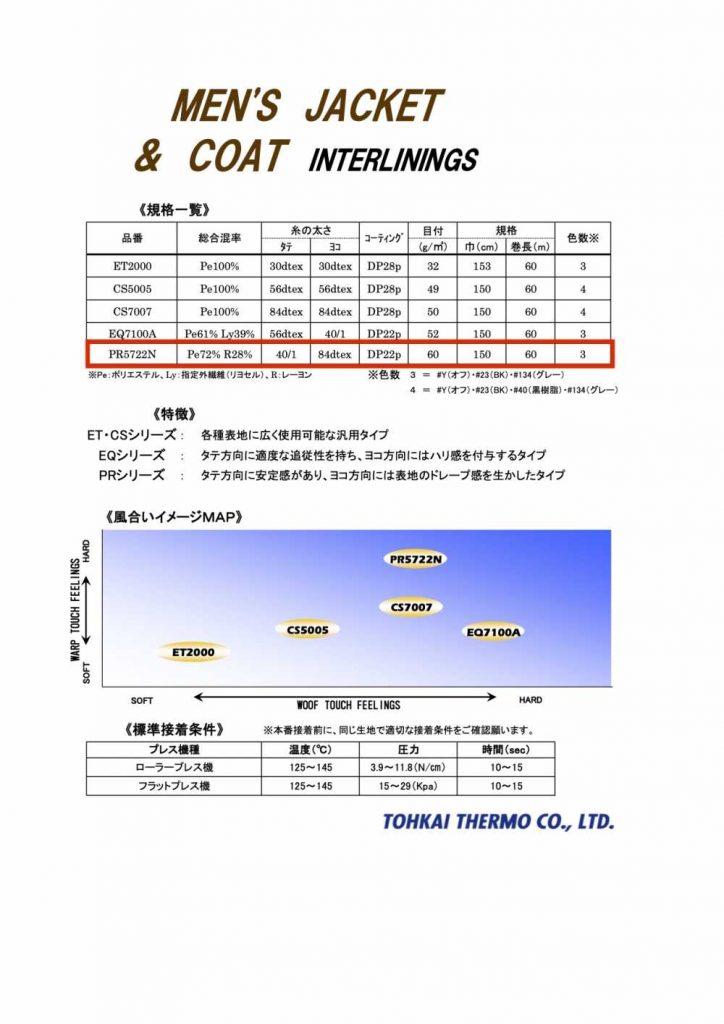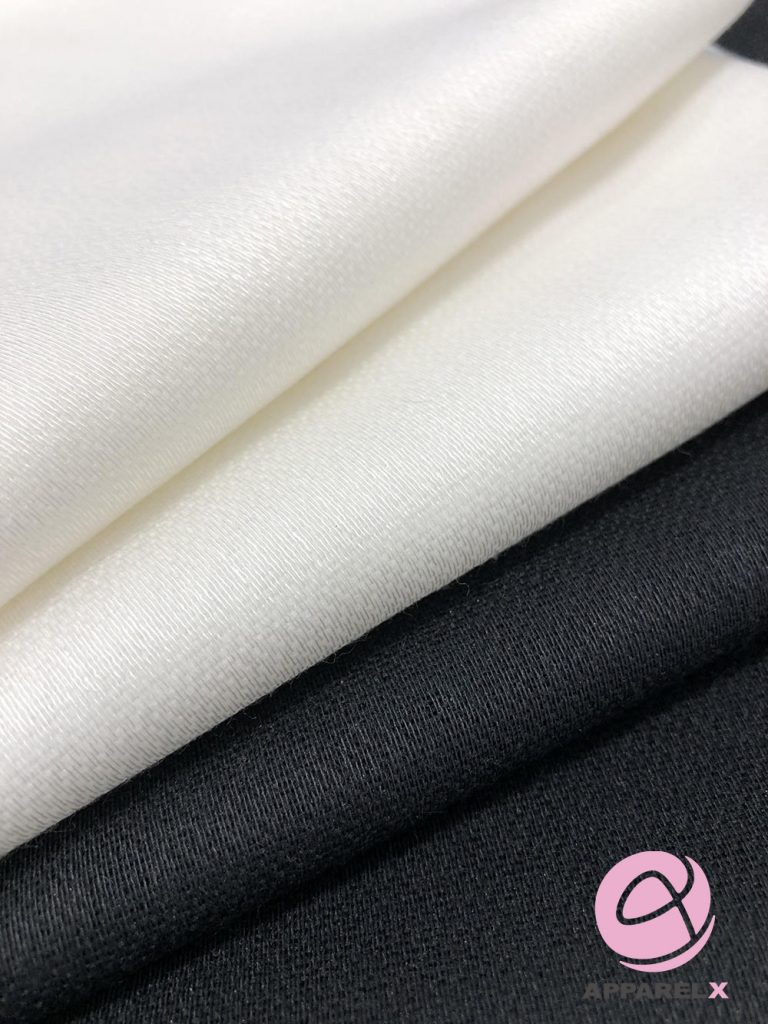 For stretch material (woven or knit)
If you want to take advantage of the stretching property, we recommend using a fine count long-fiber interlining, which has elongation in both warp and weft, so that the texture of the fabric can be fully utilized.
One of the cases where it is recommended to reduce the stretchiness is when using a heavy fabric, because the weight of the fabric may cause the body to stretch and the silhouette may not be beautiful.
In this case, it is better to choose a long-fiber interlining (50D class) with a slightly medium thickness, or an interlining that uses a single fiber for the warp.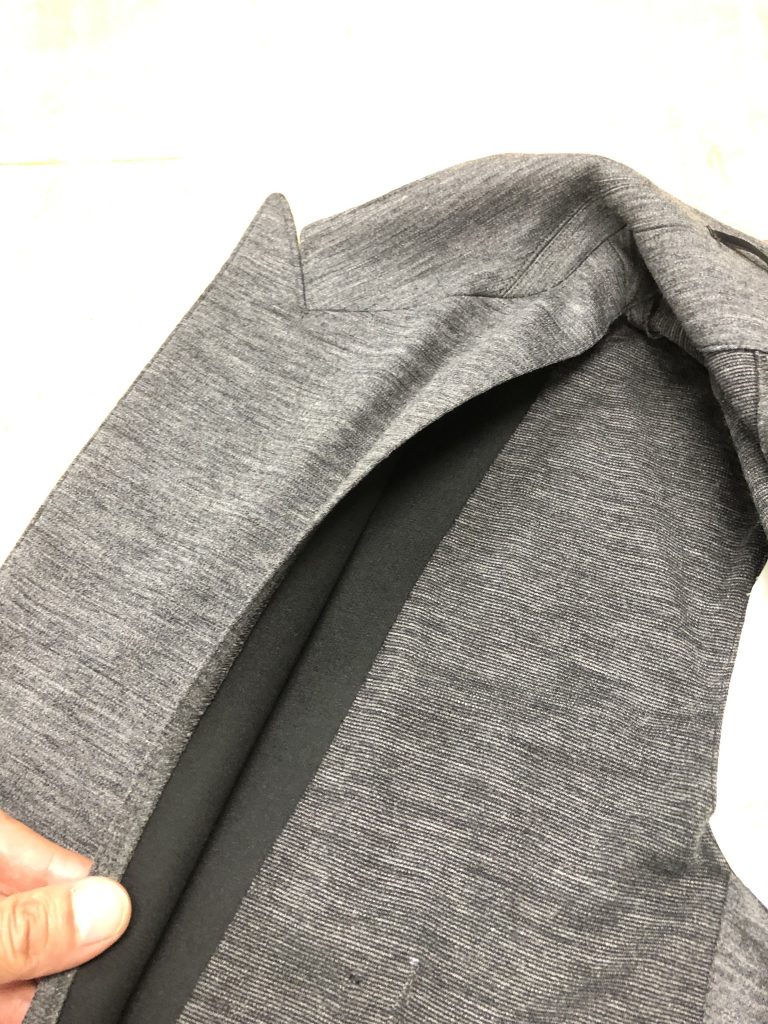 Conclusion
Depending on what you choose, the finish of the garment will change drastically depending on the interlining.
If you have any questions about interlining or what kind of interlining you should use, please contact us.
And you can purchase a lot kind of interlinings on our Apparel B2B sourcing platform ApparelX.
Please visit it!