Hi, this is Kayaba from the ApparelX division.
Today, I would like to introduce you to Ice Cotton, a 100% cotton functional fabric.
What is "cool to the touch" effect ?
As the name implies, it refers to the ability to feel cool and cool to the touch.
This material does not have an actual cold temperature in itself, like metal, so you have to be careful about that.
For example, rayon fiber feels cooler to the touch than cotton, so it is sometimes labeled as cold to the touch in that sense.
It's amazing because it's 100% cotton!
As explained in the previous section, "cool to the touch" effect varies depending on the physical properties of the material.
That's why it's amazing that it's made of 100% cotton, but still provides that effect, isn't there.
The key is super high-twisted!
Normal cotton fibers have fluff. When there is fluff, the fluff contains the waiting air and creates a layer of air. This layer of air retains heat, making the fabric feel warm to the touch.
A clear example of how this feathering creates a layer of air is probably the down jacket. Down jackets also derive their warmth from the feathers creating a layer of air.
On the other hand, a fabric that feels cold to the touch would be the lining of a suit. Suit linings are made of cupro or polyester, which are smooth and fluff-free so that they can be slippery to the touch.
Introducing "Ice Cotton"
Ice cotton is a material developed by SPOERRY, a Swiss spinning company.
SPOERRY is a spinning company with a history of more than 150 years, and its high technology has led to the development of super high twisted cotton yarns.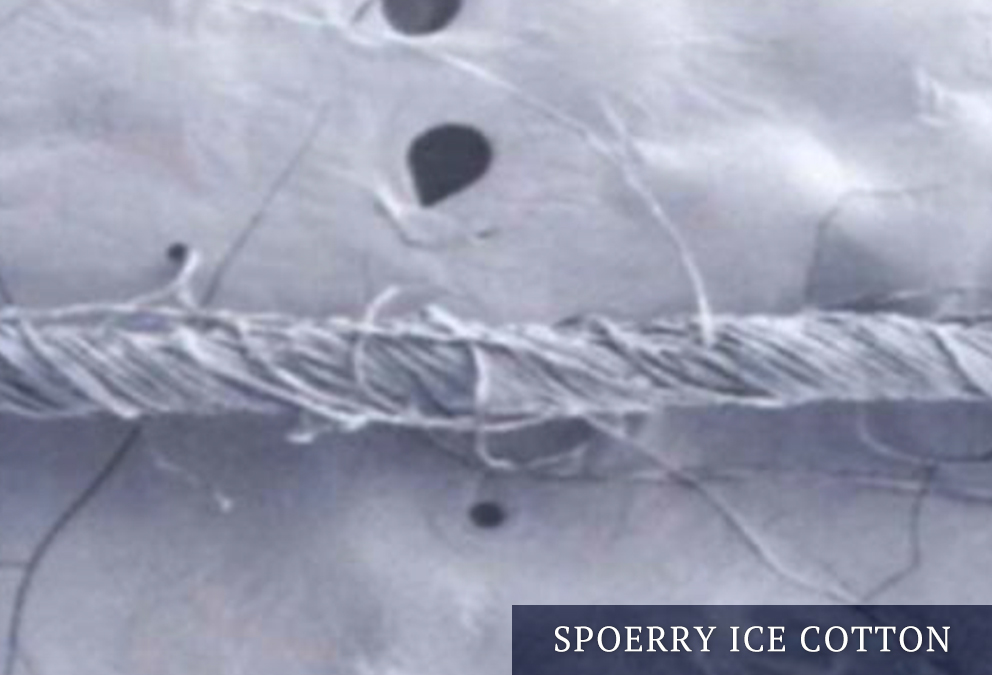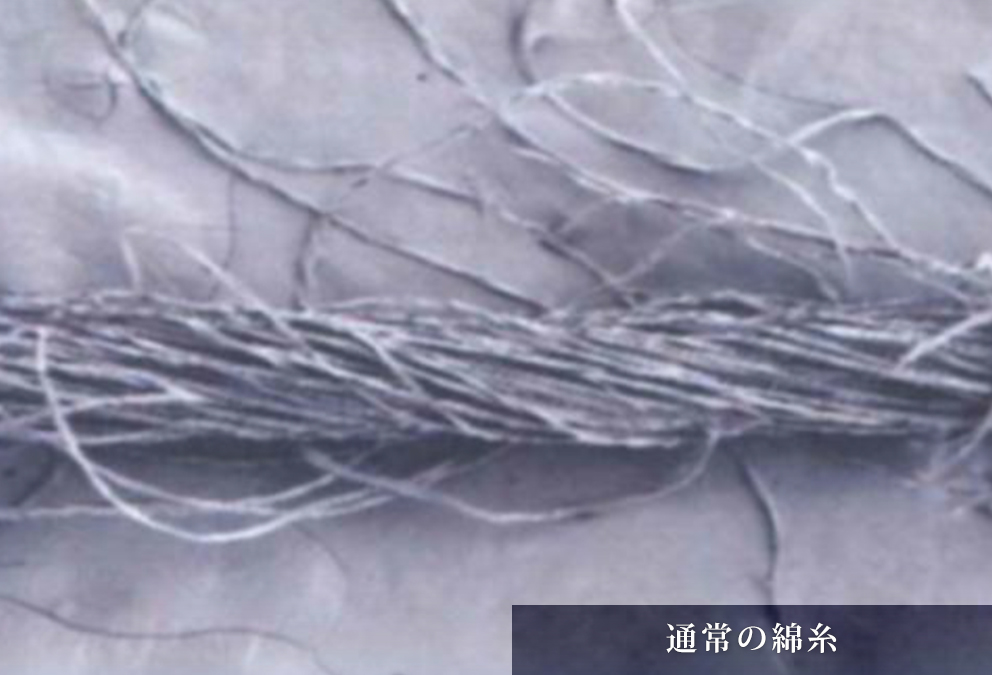 You can see the strength of the twist from this image.
By making it high-twisted, the fluff will be suppressed and you will have a cooling effect when you touch it.
High-twisted yarn has other benefits as well.
Ice cotton is wrinkle resistant due to its properties.
In addition, the lack of fluff makes it feel smooth and comfortable to the touch, making it ideal for summer.
It is truly a highly functional material made of 100% natural fibers.
Ice cotton material available at ApparelX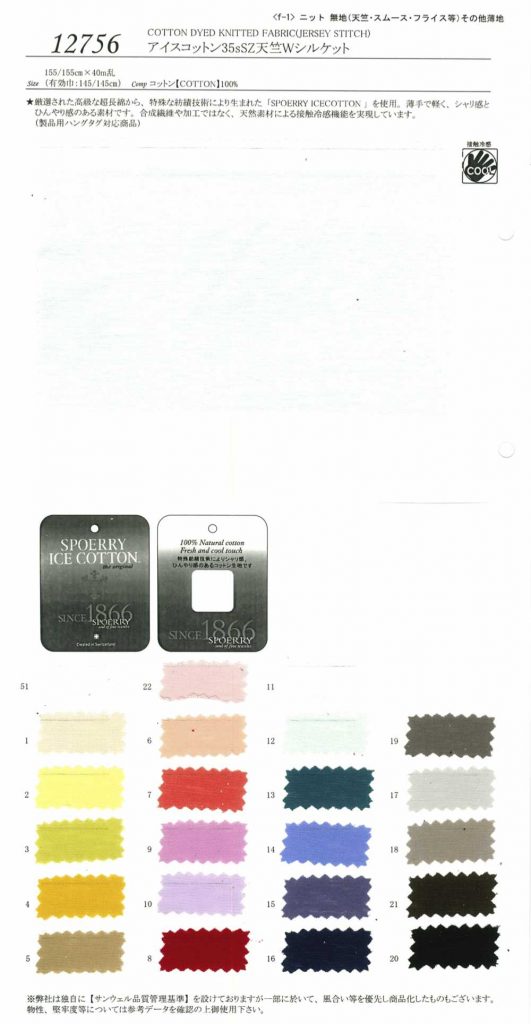 This jersey is characterized by the use of alternating right-twisted (S) and left-twisted (Z) yarns, which makes it less strained.
It is also mercerized, giving it a beautiful sheen.
Unfortunately, there's very little in stock at the moment, but ApparelX is also taking pre-orders.
At the end
Thank you for reading to the end.
ApparelX is expanding its sales of fabrics in addition to accessories.
Leave it to ApparelX to stock up on apparel manufacturing.