Hi guys, this is Jane again!
If you own a fashion brand and look for something unique, or simply the color listing from the manufacturers is not satisfying you, then I bet you considered dying fabric at least one time before. This time, let's talk about how to make your original fabric color with your favourite Japanese textile!
There is a special fabric design for dying?
People may think any fabric can be dyed or printed on, but there are actually special fabrics designed for dyeing.
It is called 「P下(ピーシタ)」( Pronounced as P Shita) in Japanese. There are various other terms such as "BP (Before Print)" and "PFD (Prepared For Dyeing)" but they are all implicating "Under Print".
Of course, not every fabric has its Under Print option. Therefore, your design is decided and you know what kind of fabric (structure, thickness, etc.) you prefer, it may be more efficient to look for Under Print fabric than regular dyed fabric option.
Each manufacturer usually has several special fabrics that can be dyed, so if you want to search, start from there.
What is Under Print?
Under Print fabric is fabric that is prepared for printing and dyeing, they may look white but they were not dyed white. This means that Under Print fabric does not have any finish processing such as color fixing finish or fabric softener finish.
When dying or printing fabric, It is important to use Under Print since the dye may not be applied well on regular fabric or the color fastness quality is not good.
Check whether the manufacturer you are interested in has Under Print fabric or not.Of course even if it is not Under Print fabric and just regular white fabric, it is still worth trying. However, let's start with a sample batch first.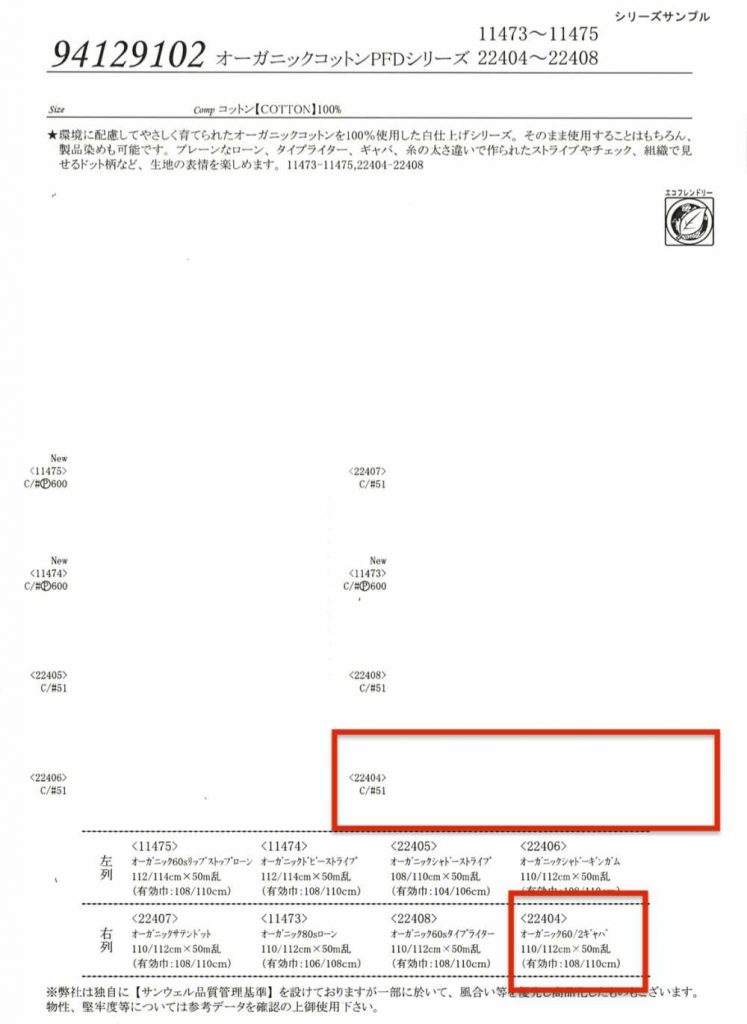 Sample of the Under Print Fabric series from Sunwell. For regular fabric, look for PDF or P下 at the color listing section.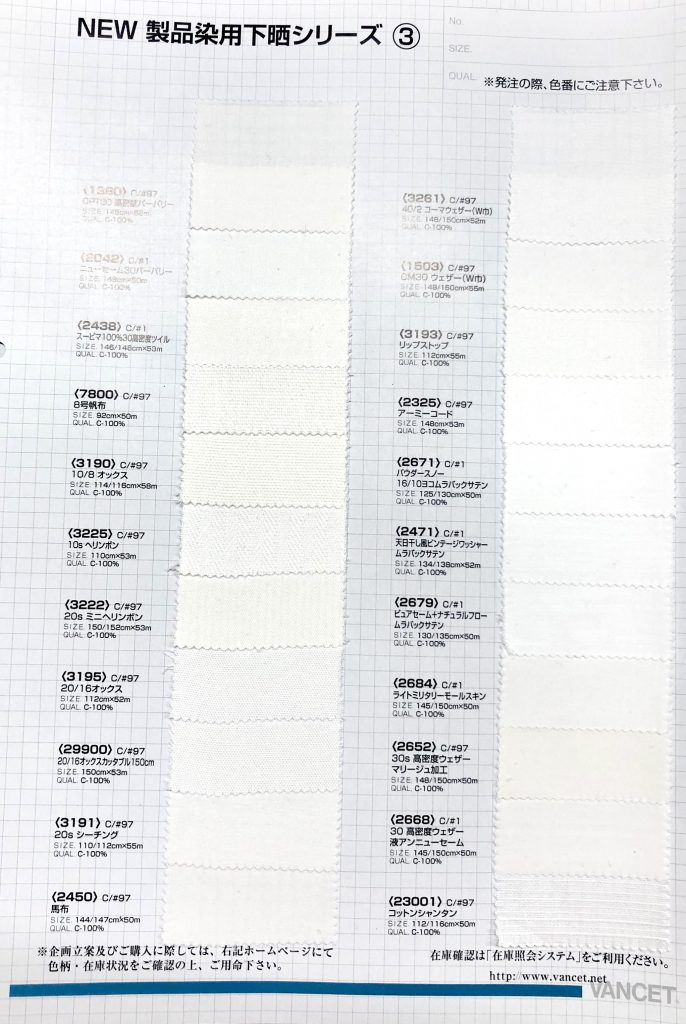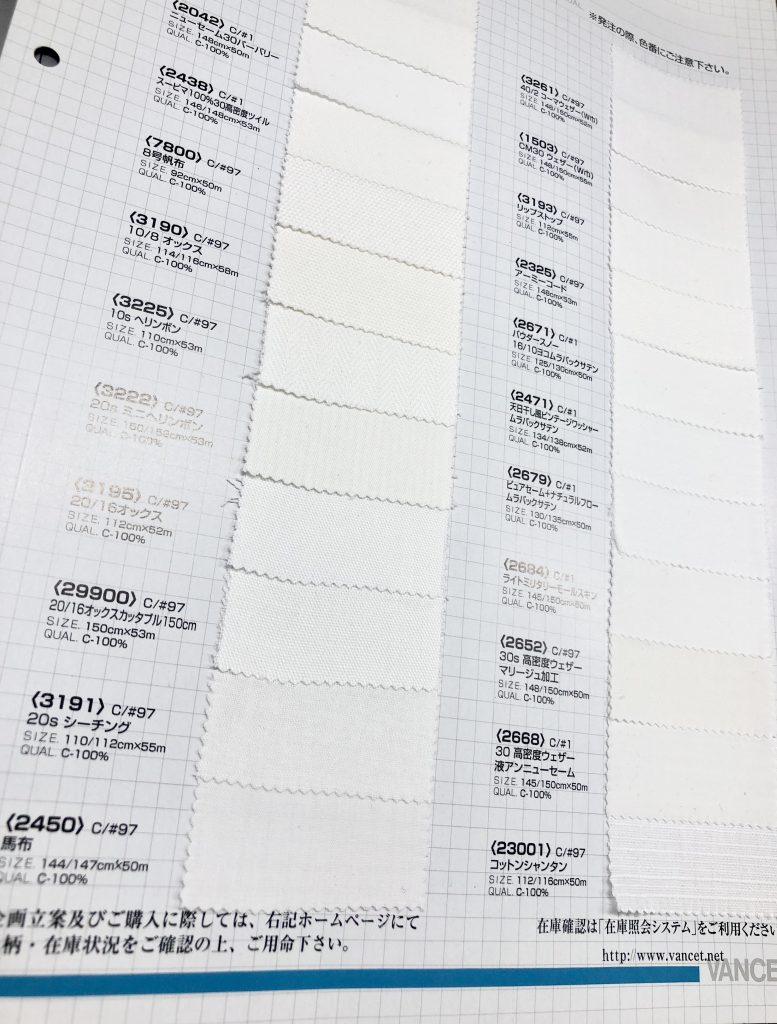 Fabric that is not recommend for dyeing & printing
The fabric that couldn't be colored well is usually recycled polyester and water-repellent coated fabric. Even though the dyeing manufacturer said there is a 50% chance that the color will come through when using water-repellent fabric, the color could be dirty and not usable.
If it is weakly water repellent, it can be post-processed at the time of dyeing, so if you want water repellency, please consider these parts as well.
If it is weakly water-repellent, it can be post-processed at the time of dyeing, so if you want water repellency,you may consider this way.

What to prepare
1M of Under Print fabric
Color sample
You will need various information such as physical properties, fabric width, etc., so sending an unfamiliar fabric for dyeing may cause a lot of trouble later on.
Process of dyeing fabric at ApparelX
1.Obtain mass swatches with fabric samples and color swatches. It usually takes about two weeks.
2.When you are satisfied with the sample dyed, a mass production will be processed and the fabric will be sent to the dyeing manufacturer. Depending on the quantity, but 5 rolls of fabric usually take 2-3weeks.
3.Some color blurring is not within the range of correction, but if it is considerably blurred, it can be corrected. It may be paid or free of charge. It depends on how different it is from the color swatch. In the case of natural fibers, it is often easy for blurring to occur when the raw material lot is different, so it is better to know that cotton etc. have color blurring.

We hope this helps you get a overall look of how to make your original dyed fabric! For more useful information and products, please visit ApparelX.